Do you have a particular need?
Are you looking for a specific solution?
Fill out the contact form by clicking on the button above and a sales technician will answer all your questions.
Trouvez
votre solution d'emballage
Rechercher par mots clés :
Emballage Technologies Group is renowned for its expertise in conveying, whether for naked or packaged products. Modularity, safety, and accessibility are the key principles of our machines. Our retractable conveyor RT offers a simple and effective solution for personnel passage on production lines. The addition of freezer and spiral helix exits also expands our range.
A wide range of feeding solutions for loading your machines: accumulation management, singulation, batch grouping, stacking, orientation,...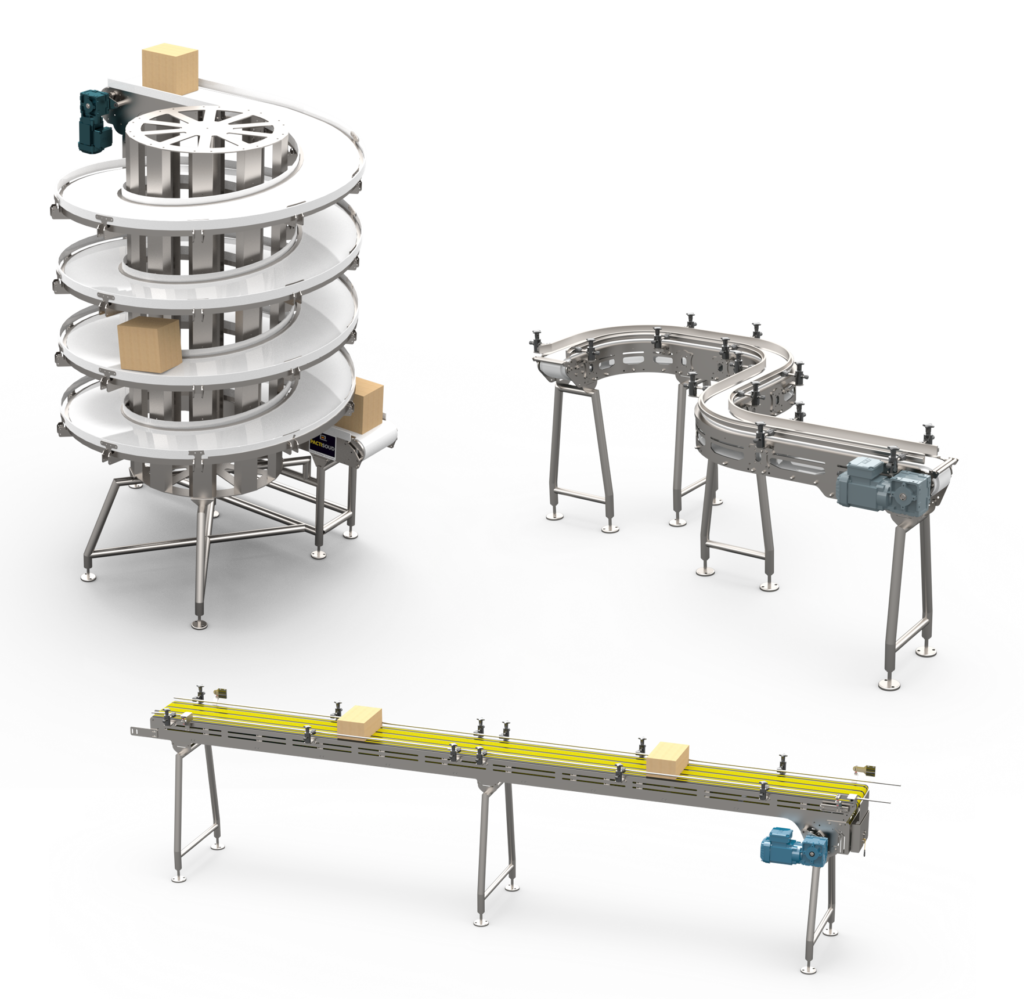 For the conveying and handling of your products, our robotics and automation specialists offer customized solutions tailored to your specific needs.