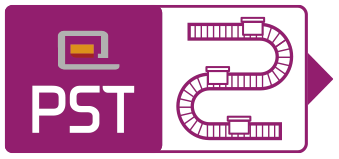 At PACTISOUD, we specialize in the design and manufacturing of high-quality rotary tables, providing efficient solutions for the handling and rotation of products in material handling processes. Our rotary tables are designed to meet the specific needs of your business, optimizing your material handling operations and improving the efficiency of your production line.
Rotary table play a crucial role in the transportation and manipulation of products in production processes. They allow for product rotation for sorting, positioning, packaging, or inspection operations, offering increased flexibility and versatility.
With our expertise and know-how, we build high-quality turntables that ensure optimal performance and long-term durability. Our turntables are manufactured using high-quality materials, providing optimal stability and robustness for safe material handling operations.
Our turntables are designed to adapt to different sizes and types of products. Whether you need to handle packaged products, cartons, pallets, or other loads, our turntables can be customized to meet your specific requirements. They are designed to withstand the most demanding production environments, ensuring reliable and durable performance.
Our turntables offer several advantages for your business. They enable easy and precise handling of products, facilitating sorting, packaging, or inspection operations. They also improve the efficiency of your production line by reducing downtime and optimizing the flow of products.