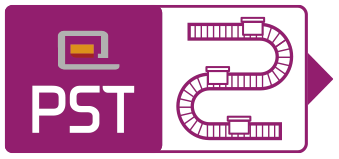 At PACTISOUD, we specialize in designing and manufacturing high-quality elevating conveyors for the vertical transportation of products in various industries. With over 30 years of experience in packaging and handling machinery, we are able to provide elevating conveyors tailored to the specific needs of our clients.
Our elevating conveyors are designed to efficiently transport a variety of products, such as cartons, bottles, boxes, and bags, in different work environments. They are equipped with high-quality conveyor belts and can be customized to meet specific working conditions, including resistance to water, heat, or chemicals, based on client requirements.
At PACTISOUD, we are committed to the quality and reliability of our products. We use high-quality materials and advanced technologies to design and manufacture elevating conveyors that meet the industry's strictest standards. We are also dedicated to sustainability and strive to reduce our environmental impact in all our production processes. Additionally, we offer consulting services to help our clients optimize their production processes and improve operational efficiency. Our teams of skilled professionals listen to our clients' specific needs and can design tailor-made solutions to meet their requirements.
If you are in need of high-quality elevating conveyors for your business, don't hesitate to contact us at PACTISOUD. We would be delighted to discuss your needs and design a customized solution for you.