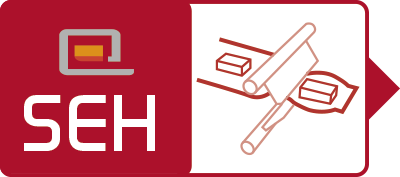 Range of machines horizontal flowrappers, suitable for packaging of bare or wrapped products
For 50 years, SERMATEC has been integrating packaging machines and designing complete flowpack packaging lines, for low or high speed, with various traditional or robotic feeding systems.
SERMATEC flowpack wrappers are equipped with the latest technologies to meet the most demanding specifications in the food, non-food, pharmaceutical and para-pharmaceutical fields.
SERMATEC flowpack wrappers are multi-format to accommodate a wide range of bare or pre-packaged products in batches or individually.
SERMATEC flowpack wrappers integrate seamlessly into the existing process and can be fed by manual or automated solutions depending on customer needs.
SERMATEC flowpack wrappers allow for quick format changes thanks to simplified settings and easy access ergonomics.
SERMATEC flowpack wrappers allow for working with different materials, recyclable or consumable plastic, single-material, or paper film