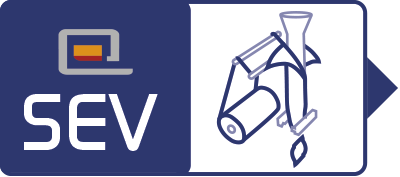 Vertical bagging machines
Range of vertical bagging machines suitable for making all types of film and paper bags. Packaging under modified atmosphere or vacuum. Pillow bags, doypacks, flat bottom bags, quad bags.
For 50 years, SERMATEC has been integrating packaging machines and designing complete packaging lines for low and high output, with various feeding systems including elevator conveyors, weighing, counting, or volumetric systems.
SERMATEC vertical bagging machines are equipped with the latest technologies to meet the most demanding specifications in the food, non-food, pharmaceutical, and para-pharmaceutical sectors.
SERMATEC vertical bagging machines are multi-format, accommodating a wide range of bare or packaged products, and integrate seamlessly into existing processes.
SERMATEC vertical bagging machines can handle different materials, such as recyclable or compostable plastic, mono-materials, or paper film.