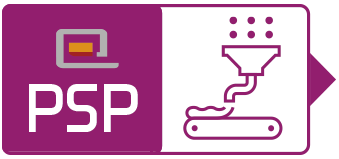 PACTISOUD, renowned for its expertise in engineering and design, is proud to present its complete range of intralogistics solutions for bare products. This includes complete lines specifically designed to meet the most demanding needs of the food industry.
Our intralogistics solutions stand out for their unparalleled food safety and their specific and hygienic design. Indeed, all our machines are made of stainless steel, thus guaranteeing their durability and resistance. Moreover, their innovative design eliminates retention zones, ensures quick detection of welds, and facilitates crumb recovery through the use of troughs, collection bins, and hoppers.
We offer a wide range of conveyors, including straight, curved, elevating or spiral (helix) ascending and descending conveyors. They can be equipped with PU belts, modular belts, stainless steel mesh, or with a positive drive. These options allow you to optimize the transportation of your bare products according to your specific needs.
At PACTISOUD, we listen carefully and always respect our clients' needs. Our strength lies in our ability to make effective proposals while strictly adhering to our clients' specifications. Whether you need connections between machines or the integration of clean and wash ramps, we have the solution for you.
Choosing PACTISOUD for your bare product intralogistics solutions means choosing a company that emphasizes quality, innovation, and customer satisfaction. Do not hesitate to contact us to discuss your specific needs