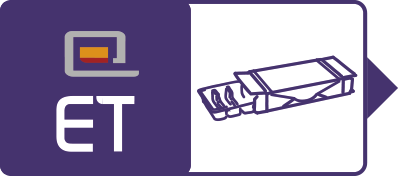 The ETIC 120 is the new generation of intermittent/continuous case packers.
It operates equally well as an intermittent case packer or in continuous machine mode, depending on the desired speed and grouping of products to be placed in the cases.
With single, double, or triple magazines, the cases are stacked in bulk in independent XTS carts, which are then positioned in groups of 2-3 or 4 at the product loading stations.
This configuration allows for product sorting in batches without robots! It only requires a launching or stacking conveyor.
A single combined machine for multiple applications.
Up to  120 boxes/min
Box forming – loading- closing
Intermittent and continuous motion